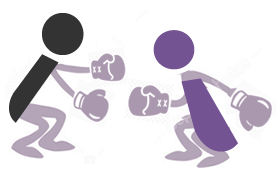 We firmly believe that there is an alternative to the aggressive and non-personal approach to the provision of family law advice. We prefer to deal with cases on an individual basis and will approach the issues sensitively and pragmatically. We strive to avoid situations where conflict is exaggerated or a Court application becomes necessary.
---
Our aim is to provide a high quality personal service whilst offering straightforward and understandable legal advice. Our experience enables us to provide you with the very best legal advice whilst being supportive and practical in our approach.
We understand that when you are going through a separation or a divorce you are experiencing a very traumatic and difficult time in your life. We also understand that it is very difficult to pluck up the courage to take the first steps towards taking legal advice. During the initial telephone consultation, we will endeavor to provide you with a summary of what you can expect from our service. Throughout your case, we will offer you clear and practical advice and we will endeavor to make the process less stressful for you. We will respond to your individual requirements as quickly as possible to put your mind at rest during periods of uncertainty.
As a Collaborative Lawyer, Jo is trained to provide an alternative method of dispute resolution. Jo trained with an organisation called Resolution whose members are family lawyers and other professionals who are committed to the constructive resolution of family disputes and which promotes a non-confrontational approach to family issues. The training helped to develop the skills to handle situations differently and with dignity. We will at all times encourage you to consider solutions which address the needs of the whole family and in particular, the children, such as Mediation, Collaborative Law, Family Therapy and Arbitration.
We will endeavour to avoid contested Court proceedings wherever possible. However our experience enables us to recognise that there are occasionally situations where the parties are not able to contemplate alternative methods of resolving their issues and their case needs to be referred to the Court to provide focus and structure.
We offer face to face meetings to suit you and can even arrange to see you during the evenings or at the weekend either at your home, your workplace or at a location to suit you in the North Staffordshire area. During your case, we will communicate with you by telephone, email, Skype and FaceTime to fit in with your busy life and to provide you with an efficient service. However if you are not comfortable using technology, We will communicate with you using more traditional methods.
---
If however the Court does become involved, we will protect you and represent you in a professional, caring and cost effective manner throughout the proceedings and we will offer you guidance and advice on the Court process together with representation at Court hearings.
As a local niche family practice with less overheads than some more traditional firms, we are able to restrict the number of clients that we take on at any one time to ensure that we provide the very best personal service to all of our clients. We will take time to listen to your problems and will provide you with the advice and support that you need to enable you to find a solution whilst helping you to maintain family relationships for the future. This is particularly important if you have children. You will continue to be your children's parents for a long time after your separation and there will inevitably be many occasions in the future when you will be asked to attend events together such as graduation ceremonies or your children's marriages.
We treat clients honestly, objectively and with dignity and respect. As long standing members of Resolution, we will abide by the Resolution Code of Practice in all cases. A copy of the Code can be found on the Resolution website where you will also find lots of useful information and advice – www.resolution.org.uk.
Further Information
If you have any issues with our service (including a complaint about a bill), our approach will be constructive. We will take every complaint seriously and we will investigate it promptly and thoroughly. If you are not satisfied with the outcome of any complaint, you can contact the Legal Ombudsman. A complaint to the Legal Ombudsman must usually be made within six months of our final response to your complaint or within six years of the act or omission about which you are complaining occurring (or if outside this period, within three years of when you should reasonably have become aware of the act or omission). You can contact the Legal Ombudsman on 0300 555 0333, at or at PO Box 6806, Wolverhampton WV1 9WJ. If your complaint relates to your bill, you may also be able to apply to court for an assessment of the bill under Part III of the Solicitors Act 1974.
Jo Johnson Family Law is authorised and regulated by the Solicitors Regulation Authority SRA number 622896.
Jo Johnson Family Law is the trading name of Jo Johnson Family Law Limited which is registered in England and Wales with Company Number 9477625. The registered office is 21 Churchill Avenue, Cheddleton, Leek, Staffordshire, ST13 7EJ. VAT No: 264 689 261.
Jo Johnson Family Law Limited maintains professional indemnity insurance as required by the SRA Indemnity Insurance Rules 2011. This insurance covers the professional services provided by the firm. The name of the current insurer is China Re Syndicate 2088 at Lloyds..