Initial telephone consultation up to 20 minutes free
---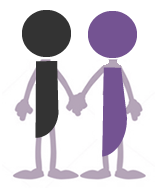 We offer as many legal services as possible on a fixed fee basis. They include the undefended divorce procedure, undefended Dissolution of a Civil Partnership or Same Sex Marriage, Pre-Marital/Civil Partnership agreements and Cohabitation Agreements (where the terms are already agreed and the parties simply wish them to be recorded in a legally binding document) and Change of Name deeds. Further details of the fixed fee services are available on request.
---
Our hourly rate is currently £200 plus VAT. If we are unable to offer a fixed fee arrangement for a particular service, we will ensure that the costs information that we provide to you is clear and that costs updates are provided to you at regular intervals. This ensures that you are fully aware of the costs that are likely to be incurred throughout your case.
By focusing on what really matters to you and by cutting out all the high overheads we can hugely reduce our own operating costs and concentrate on the quality, speed and convenience of the legal service that we deliver to you.
---